Order Management
DesktopShipper makes order management a breeze! Simplify your workflow by linking to marketplaces and instantly pull orders in real-time. Everything you need to manage will be in one, centralized view through our shipping software.
Custom Profiles
Profiles allow you to define your unique shipping requirements for each integration. Set your origin and return locations for each profile, link your carrier accounts to a specific integration, and make as many profiles as you'd like. Overall, you can link locations, integrations, packing slips, marketplaces, and more with this easy-to-use feature!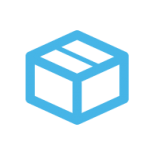 Carrier Routing
Automate shipping with marketplace carrier mapping. This intuitive feature allows you to take a ship method and map it to a specific service or service group. Easily map specific preferences that make sense to your orders!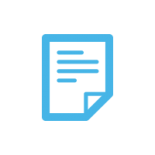 Custom Pack Slips
With our packing slips, you're able to customize however you'd like! We give you the ability to customize your shipping in various ways, including the ability to assign a packing slip to a customer or marketplace, choose when and where you'd like the packing slips to be printed, and you can select your own packing slip size, including 4″ x 6″ or 8.5″ x 11″. If you want to reach out to a DesktopShipper representative, we can even help you build your own!
Batch Management
Effectively organize and assign batches with our batch management feature. Update order details in bulk, assign a printing sequence, and rate your batch in seconds. Print your labels with one click regardless of the number of products or carriers and benefit from our effective shipping solutions.
Shipping API
DesktopShipper provides web-based and desktop shipping solutions built for today's online retailers and fulfillment companies. Leverage our shipping API and access multi-channel order management across leading marketplaces to simplify order fulfillment. Instantly access today's lowest shipping rates and personalize your business rules to ship faster than ever before.
Address Validation
Let us double-check where your orders are going. Our real-time address validation determines whether an address is commercial or residential and verifies if the order address exists, then catches errors that might have been inputted by the customer. Use Google Maps to validate addresses and easily fix or override errors.
Print App
Install the print app on any computer and print anywhere. Select which printer you want to send your shipping labels to — making the printing process convenient and quick. Preview labels and packing slips before you print. Link your printer to the cloud with this easy-to-use feature and send shipping labels to any printer.
Subscribed Filters
Create custom filters for everyday use and group your incoming orders by a wide range of criteria such as ship method, SKU, item locations, marketplaces, or weight.
Advanced Search
Search through orders quickly and efficiently with the advanced search feature! This feature allows you to create in-depth searches for specific order criteria and gives you the ability to save these searches for future use.
Picklists
Our shipping software allows you to quickly generate a report associated to a batch, consolidating every item that needs to be picked. Choose what criteria to sort by such as sku, location, title, or quantity. This report gives you every detail you need to pick your items in bulk, including item images, if available.
Seller Fulfilled Prime
Amazon Seller Fulfilled Prime allows you to display the Prime badge on the orders you ship directly to customers. Making your products Prime-eligible can significantly increase your sales. DesktopShipper makes Seller Fulfilled Prime orders fast and efficient.
---
Don't see a feature you need?
Click here to request a feature that works for you, or contact us for further assistance.